*mandatory
15min virtual consultation
required for all new clients before scheduling. Only clients w/ an active Wellness Membership have the ability to schedule their services online. Cost of service due at booking for all clients.*
Manual Therapy & Spa Services (Spa Namaste)
Namaste Integrative Wellness has been the ONLY Mobile Massage and Wellness Practice in Fredericksburg, VA and the Tri- County area for the last (5)Years.
Providing fully customized, trauma-informed massage, and spa services to enchance the well being of the body, mind, and spirit... You Can Expect:
A personalised goal oriented approach to every service

Services that help to prevent future injury:

Increase/Sustain your ROM

Improve Posture

Increase seritonin and decrease cortasol.

To experience Relaxation and have more restful sleep.

Professonal and affordable services provided in the comfort of your home or workplace!!!
What Level Of Pressure Do You Prefer?
What Is A Wellness Thermography Scan?
Known as Thermal Imaging, Infrared Imaging, DITI(Digital Infrared Thermal Imaging) or Thermal Biofeedback a Thermography scan is a painless, non-invasive way of visualizing the body's heat patterns. These heat
patterns tell a story about the body's physiology and can provide key insights into many areas of health and wellness.
Utilizing a digital infrared camera, a Thermogram or "heat map" picture of the body is obtained. A color code and actual temperature data reveal the temperature ranges of the body(radiometric data)identifying possible dysfunction/hot spots.
Thermography is an adjunctive diagnostic procedure approved by the FDA.
This is an excellent screening tool for professionals that assist with evaluation, locating dysfunction, clinical insight for treatment planning/appropriate treatment applications and monitoring treatment goal progress.
Clients can now be proactive with self care rather than waiting for hot spots to progress.
FULL BODY and ROI Thermography Scans will include:
Thermal images, a detailed report in .pdf format outlining Insights and indications, that can provide personal protocol to follow for the enhancement of your health and wellness.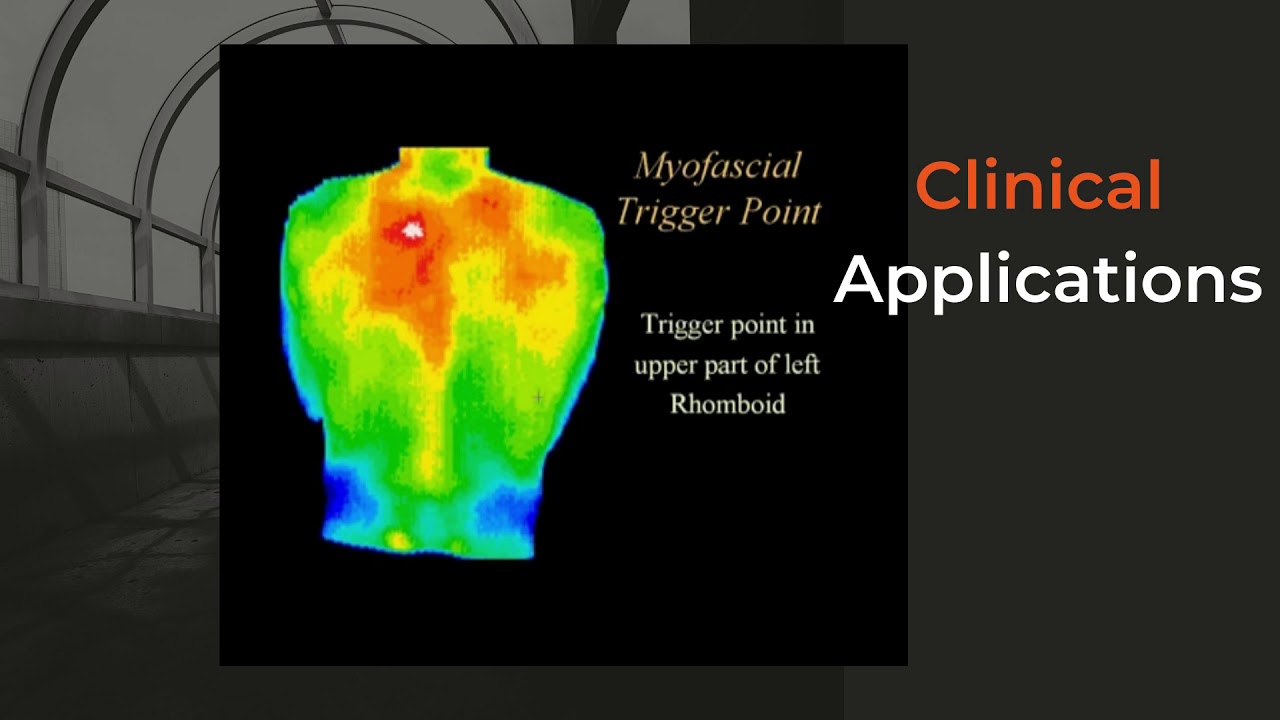 I look forward to serving you and seeing your journey to a higher level of health and wellness!
The perfect tan provided in the comfort of your home
we
Exclusivly
use
Norvell®
brand products for our spray tanning services.
Norvell®
, a name synonymous with ground breaking sunless spray tanning innovation, continues to develop and manufacture technological breakthroughs in the sunless spray tan industry. We use a flurry of Norvell's leading edge, award winning products like
Venetian
, sunless solution
Norvell Legend
sunless solution,
ONE 1-Hour Rapid Tan
sunless solution, their
Barier Cream
and much more!
Flawless Tanning

year round

Affordable

and

Mobile

Spray Tanning

Professional

HVLP Air Brush Tanning

Equipment

We use the

BEST

sunless tanning

products on the market

We

walk you through the entire proccess from start to finish and

provide

you with

after-care instructions so you know how to maintain your custom tan
Love the skin you're in. Take charge of your skins health and beauty today with professional skin care services and reccomendations.
Customized Facial Services

Steam Sauna Treatments

FAR Infrared Sauna Treatments

Body Wraps

Body Scrubs

and more!!!
Gain greater clarity and direction

Focus your energy on what you love to do

Become result focused

Overcome procrastination

Set goals you actually achieve
Unlock Your Biological Data
Testing your blood gives you insight into the most important laboratory – your own body. Get baseline screening blood tests or decide to take a deeper dive by ordering from our menu of advanced biomarkers.
Easy 3-Step Process!
(1) Order Lab Tests Online Order for the tests you want with no physician visit required. Select from a menu of individual tests or choose one of our popular laboratory packages. (2) Local Blood Draw Now its time to draw your blood and there is no appointment required. Choose from over 4,000 draw stations throughout the country. (3) Online Lab Report Results are available in as soon as 48 hours. Your lab report will provide valuable insights and help you better understand and optimize your personal health.
Order Lab Tests Online

Local Blood Draw

Online Lab Report
Core values Provided To Every Client
I take the time to understand your health history, use critical thinking, as well as my extensive knowledge and trainig, to figure out the root source of my clients pain or dysfunction.
> Provide exceptional care
Providing quality, trauma informed, client-centered massage and wellness services is the most important part of being a Naturopath and Movement/Manual Therapist.
From advocating for you with your medical doctor to connecting you with other healthcare providers, I work to make sure your journey to wellness is the best one possible.
As an Alternative Healthcare Provider, The Owner of Namste Integrative Wellness, member of the Complementary Medical Association (CMA), Associated Bodywork & Massage Professionals (ABMP), Associated Skin Care Professionals (ASCP), The Reiki Healing Association (RHA), and BeYogi, I pledge my commitment to the highest principles within the Alternative Wellness, Massage/Bodywork, Skin Care, and Yoga professions as outlined here:
1. Commitment to High-Quality Care
I will serve the best interests of my clients at all times and provide the highest quality of bodywork and service possible. I recognize that the obligation for building and maintaining an effective, healthy, and safe therapeutic relationship with my clients is my responsibility.
2. Commitment to Do No Harm
I will conduct a thorough health history intake process for each client and evaluate the health history to rule out contraindications or determine appropriate session adaptations. If I see signs of, or suspect, an undiagnosed condition that massage may be inappropriate for, I will refer that client to a physician or other qualified health-care professional and delay the massage session until approval from the physician has been granted. I understand the importance of ethical touch and therapeutic intent and will conduct sessions with the sole objective of benefitting the client.
3. Commitment to Honest Representation of Qualifications
I will not work outside the commonly accepted scope of practice for Traditional Naturpaths, manual therapists, yoga, and pilates professionals. I will only provide treatments and techniques for which I am fully trained and hold credible credentials. I will carefully evaluate the needs of each client and refer the client to another provider if the client requires work beyond my capabilities, or beyond the capacity of naturopathy, movement, and manual therapy. I will not use the trademarks and symbols associated with a particular system or group without authentic affiliation.
4. Commitment to Uphold the Inherent Worth of All Individuals
I will demonstrate compassion, respect, and tolerance for others. I will seek to decrease discrimination, misunderstandings, and prejudice. I understand there are situations when it is appropriate to decline service to a client because it is in the best interests of a client's health, or for my personal safety, but I will not refuse service to any client based on disability, ethnicity, gender, marital status, physical build, or sexual orientation; religious, national, or political affiliation; social or economic status.
5. Commitment to Respect Client Dignity and Basic Rights
I will demonstrate my respect for the dignity and rights of all individuals by providing a clean, comfortable, and safe environment for sessions, using appropriate and skilled draping procedures, giving clients recourse in the event of dissatisfaction with treatment, and upholding the integrity of the therapeutic relationship.
6. Commitment to Informed Consent
I will recognize a client's right to determine what happens to his or her body. I understand that a client may suffer emotional and physical harm if a therapist fails to listen to the client and imposes his or her own beliefs on a situation. I will fully inform my clients of choices relating to their care, and disclose policies and limitations that may affect their care. I will not provide services without obtaining a client's informed consent (or that of the guardian or advocate for the client) to the session plan.
7. Commitment to Confidentiality
I will keep client communication and information confidential and will not share client information without the client's written consent, within the limits of the law. I will ensure every effort is made to respect a client's right to privacy and provide an environment where personal health-related details cannot be overheard or seen by others.
8. Commitment to Personal and Professional Boundaries
I will refrain from and prevent behaviors that may be considered sexual in my massage and wellness practice and uphold the highest professional standards in order to desexualize massage. I will not date a client, engage in sexual intercourse with a client, or allow any level of sexual impropriety (behavior or language) from clients or myself. I understand that sexual impropriety may lead to sexual harassment charges, the loss of my massage credentials, lawsuits for personal damages, criminal charges, fines, attorney's fees, court costs, and jail time.
9. Commitment to Honesty in Business
I will know and follow good business practices with regard to record keeping, regulation compliance, and tax law. I will set fair fees and practice honesty throughout my marketing materials. I will not accept gifts, compensation, or other benefits intended to influence a decision related to a client.
10. Commitment to Professionalism
I will maintain clear and honest communication with clients and colleagues. I will not use recreational drugs or alcohol before or during massage sessions. I will project a professional image with respect to my behavior and personal appearance in keeping with the highest standards of the massage profession. I will not actively seek to take someone else's clients, disrespect a client or colleague, or willingly malign another therapist or other allied professional. I will actively strive to positively promote the wellness profession by committing to self-development and continually building my professional skills.