Meta (or Metta) is a Sanskrit word meaning loving-kindness (friendliness, benevolence, community, expansion and growth). It is the process of the process. Meta is also a Greek prefix meaning to go beyond or to cause change.
Meta Monday is a way to consciously make an effort to cultivate love and kindness for ourselves, our experience, others and all of life. We aim to enhance the experience of the medical cannabis patient/consumer by integrating meditation and various somatic practices to facilitate healing of the mind and body.
1st
Monday of each month @
10am
(Eastern Standard Time) via ZOOM.
Meta Monday info video . . .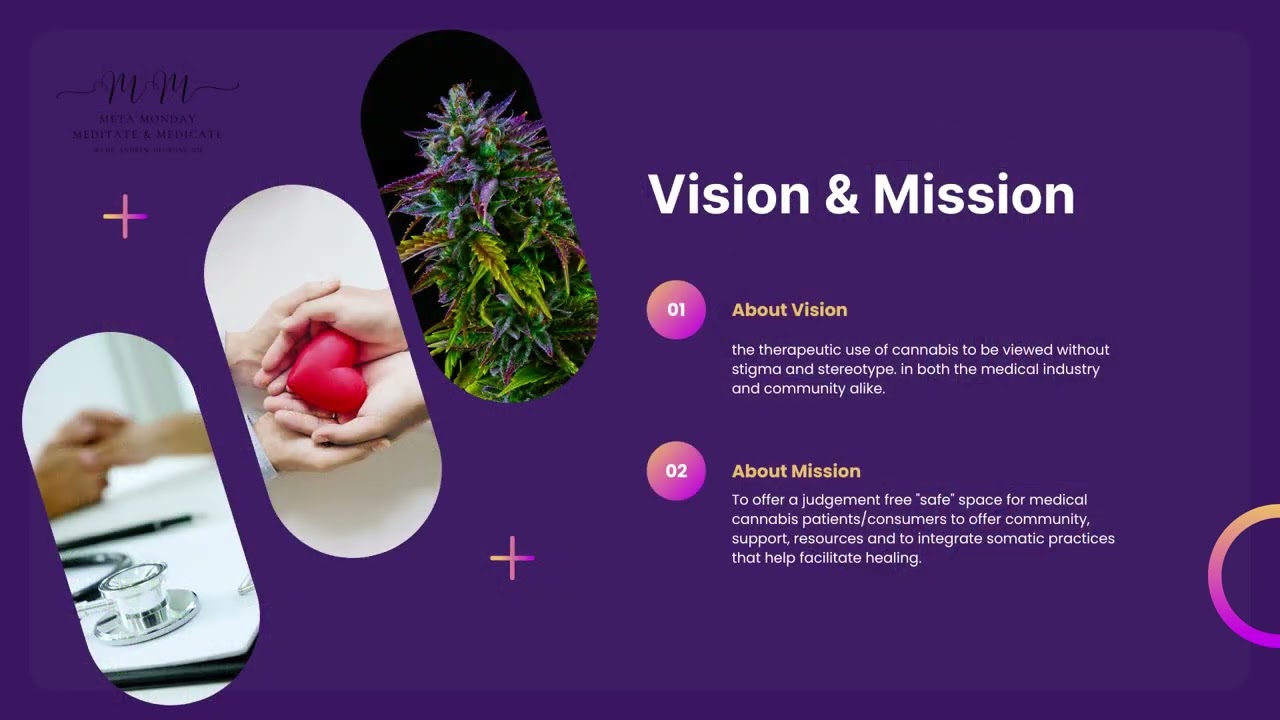 Designed to enhance the experience and wellbeing of the medical cannabis consumer/ patient, this 9 month (36 week) journal includes a cannabis use log, symptom tracker, efficacy log and more....
**This publication was written to accompany the 'Healing with Cannabis' Medical Cannabis Integration Program from Namaste Integrative Wellness, LLC**
Upcoming Guest

Facilitators